---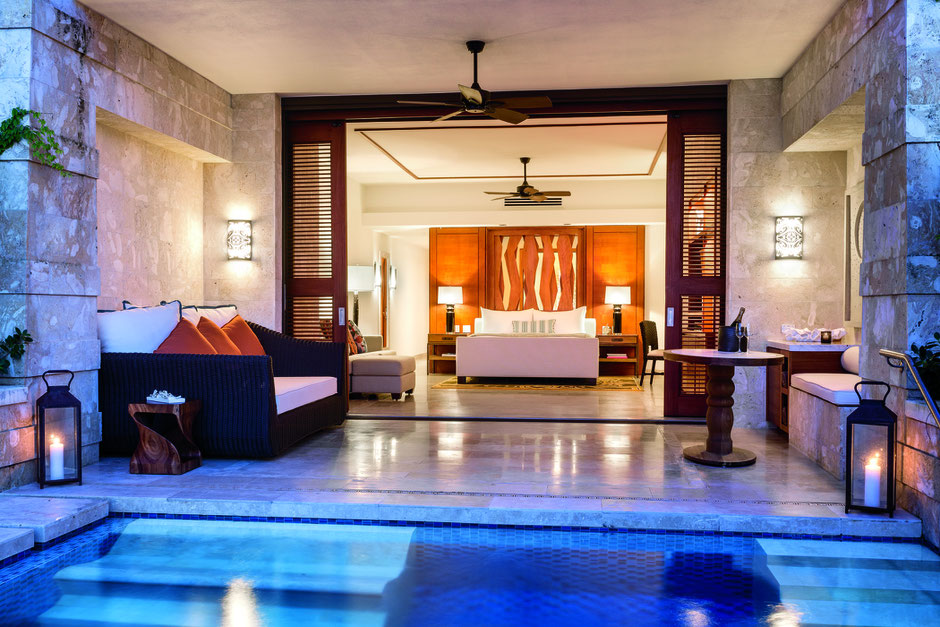 ---
Customer service is truly a lost art and I will be the first to tell you that when traveling, it's becoming increasingly difficult to find people that genuinely care about customers (or guests).  However, there are a few places throughout the world where customer service is not only alive but it's thriving.  One of these special places in the world is Dorado Beach, a Ritz-Carlton Reserve, located in Dorado Beach, Puerto Rico.
My wife and I were fortunate enough to honeymoon at Dorado Beach back in May 2015 and now after almost 2 years away, we decided to return for a few days at the end of April to celebrate our 2 year anniversary.  
For those of you that have not had the opportunity to stay at Dorado Beach, a Ritz-Carlton Reserve, I highly recommend it for any special occasion or even if you just want to a quick getaway to disconnect and feel like you are far removed from the hustle and bustle back home. During our stay at Dorado Beach, we stayed in an East Beach Plunge Reserve Room with a King Bed.  As seen in the picture above, our room featured our own private plunge pool and outdoor terrace area with ocean front views.  There are very few places in the world where you can take a dip in a pool only about 10 steps from the ocean.
---
Upon arrival, we received a very thoughtful welcome amenity that included a note from the staff wishing us a happy 2 year anniversary and a beautiful rose petal turndown in the evening when we returned to our room.  Needless to stay, the ladies and gentlemen at Dorado Beach, a Ritz-Carlton Reserve, continued to amaze us every day during our stay.  If fact, it was actually something that happened on the final evening of our trip that compelled me to write this story about customer service.
As is often the case with most people when they travel, my wife and I had to leave behind our littlest family member, our lovable 5 pound Chihuahua, Bella.  Thankfully, she is always in good hands when we travel because she stays with my mother-in-law.  Even for a relatively quick 4-day trip, we still miss her (particularly Kathryn).  Since we had previously stayed for our honeymoon, the staff knew about Bella as we had shown them picture of her.
So, on our final evening at Dorado Beach, we returned to our room to a truly amazing and incredibly thoughtful surprise.  The hotel staff delivered a final amenity, they put together a picture collage and a written a note "from Bella" of all of things she (secretly) did the last few days at Dorado Beach.  The chef at the resort even made a doggy treat for us to take home to Bella because it was going to be her birthday the following week.  Below are the pictures I took of what the amazing team at Dorado Beach created for my wife and I and also for our little family member back home, our Chihuahua, Bella.
Thank you to everyone at Dorado Beach for making our 2-year wedding anniversary stay so special!  We will never forget our time at the resort and all of you that made it happen.  I would be remiss if I did not specifically recognize a few members of the staff that went above and beyond during our stay.  Thank you to Alejandra, Remus, Iva, Marcos, Marat and the entire Pastry Team!  You were amazing and we are so grateful for everything you did for us.
---
---